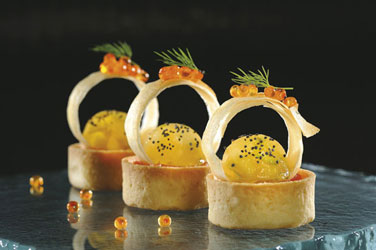 FOR ADVANCED STUDENTS

Our schools offer a wide variety of short courses, each providing the opportunity for you to perfect your skills and learn exciting new ones. A few examples of subjects covered by short courses: cookery skills, culinary creativity in restaurants, bistro cuisine, market cuisine, international cuisine, cooking with fish and shellfish, snacks and sandwiches, etc.

      Offered by the following school:
Long courses:

"CAP" (Certificat d'Aptitude Professionnelle) in Catering
Preparation for the professional examinations of the Catering "CAP" as defined by the national examination framework. Once qualified, students will be ready to work immediately as commis chefs in all areas of hotel restaurants and catering, in both traditional and more modern contexts.

      Offered by the following school: