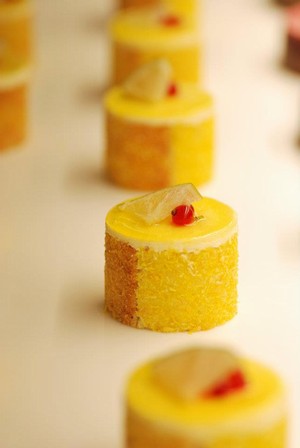 INTRODUCTORY TRAINING 
"CAP" (Certificat d'Aptitude Professionnelle) in Patisserie
On completion of these courses, students will know how to prepare patisserie and organise the baking process, including managing stock, making the doughs and creams, decorating the desserts, and presenting and describing the products. Students will find jobs on the production side in traditional patisseries, restaurants or catering establishments, industrial companies or retailers. With a good level of experience, students will be able to set up their own patisserie business once they have gained their qualification.
      Offered by the following schools:
"Brevet de Maitrise" (BM)
The BM is the final stage in the training process. It is the most advanced diploma and includes professional teaching, technology and practical modules at a high level, as well as general classes to prepare students for business management (sales, accounts and finance, human resources). To gain access to this course, students must have a "CAP" plus 3 or 10 years of experience (excluding apprenticeships). Depending on previous qualifications, students may be exempt from certain sections of the curriculum.
This course leads to the qualification of "Maitre-Artisan".
       Offered by the following schools:

FOR ADVANCED STUDENTS
Our schools offer a wide variety of short courses, each providing the opportunity for you to perfect your skills and learn exciting new ones. A few examples of subjects covered by short courses: macaroons, entremets, traditional patisserie, seasonal patisserie, sweet petits fours, pièces montées and croquembouches, mousses, decorations and finishes, restaurant desserts, etc.
       Offered by the following schools: